07 December 2017
New Managing Director at Noliac, a part of CTS Corporation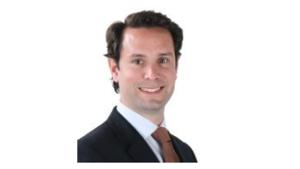 Exceptional capabilities and motivation
Until the appointment as Managing Director, Albert Vidiella held the position as VP of Corporate Development and Marketing. Lately, he has mostly focused on the integration of Noliac into CTS. Therefore, Albert already has first-hand experiences working with Noliac. Albert explains:
- First, I would like to acknowledge Bjørn for his achievements with Noliac. Since he founded the business 20 years ago, he has managed to build a successful company with exceptional capabilities and a highly talented and motivated team. I am very pleased that Bjørn has offered to assist Noliac as a consultant for the next year to ensure a smooth transition. I have already had the pleasure of working closely with the management team at Noliac for the past 6 months, and I look forward to continue this with the teams at the three European sites. I also wish Bjørn all the best in his future challenges," Albert ends.
Future growth for Noliac
CTS is a growth driven organization focusing on supplying its customers with high quality products, aligning perfectly with Noliac's strategy. The combined forces of CTS and Noliac have already proven successful. CTS brought a global footprint, new products and high volume production, and Noliac brought unique expertise and a strong European presence.
Additionally, customers and business partners will experience continuity in Noliac with the same management team and service as before. We believe that a responsive personal service is the best way to assist our customers. We are committed to provide the highest quality and most competitive products, and we have great expectations for the future growth of Noliac in CTS.