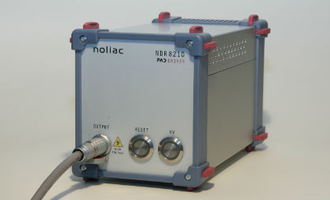 NDR8210
The PAD driver NDR8210 is tailored specifically for PAD7220 and is therefore the perfect companion for this PAD. It allows speed control through a dedicated USB interface.
PAD driver NDR8210
Specifications
PAD driver NDR8210
The NDR8210 is the dedicated driver for the PAD7220. The driver system is tailored for the specific PAD.
The NDR8210 is easily connected to the user's PC via a standard USB cable. From the PC the user can command and control each parameter separately ranging from rotational speed and direction to more complex matters such as high speed positioning.
All cabling and software is shipped with each individual PAD as a plug-and-play unit. Inside the NDR8210 is a fused high-voltage power supply, which is controlled by the in-system microcontroller monitoring the actual output signals going to the PAD.
The NDR8210 has an easy to use interface with only two buttons, reset and high-voltage enable/disable, which cannot be accessed through the software interface and therefore serve as safety "overrides" in case of computer back-lock.
The NDR8210 is shipped with the following accessories:
Black Pelican case
USB stick containing software
USB cable
12 Vdc, power supply
Output cable to the PAD
Power cord adapted to the country of use (please specify when ordering)
Specifications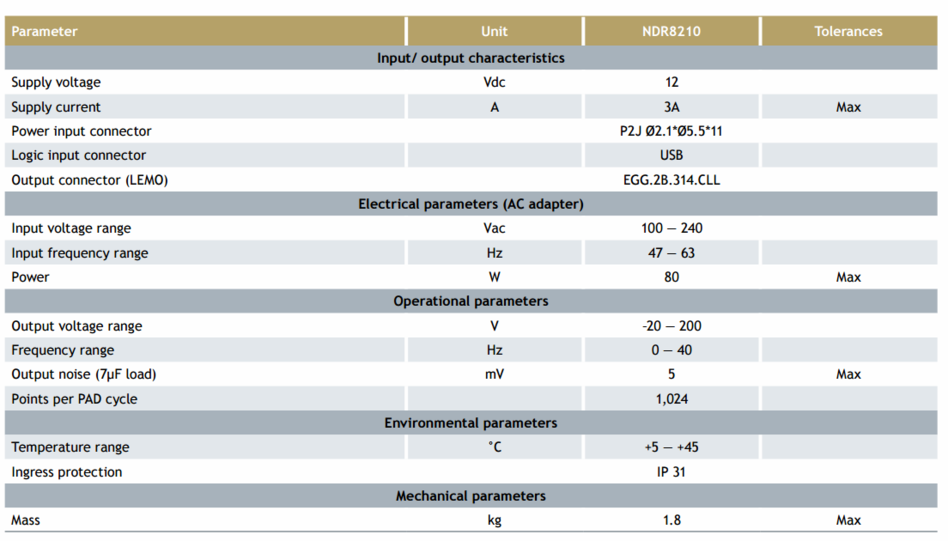 PDF version