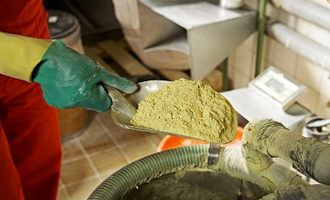 NCE53
Noliac piezoceramic material NCE53 has a slightly lower electro-mechanical coupling factor, but has the advantage of higher temperature stability, and it is suitable especially for shear mode vibration sensors.
Specifications
Temperature dependencies
Temperature dependencies: NCE53 compared to NCE51
Specifications

The values listed are for reference purposes only and cannot be applied unconditionally to all shapes and dimensions. Values vary depending on the actual shape, surface finish, shaping process and post-processing of the product.
Temperature dependencies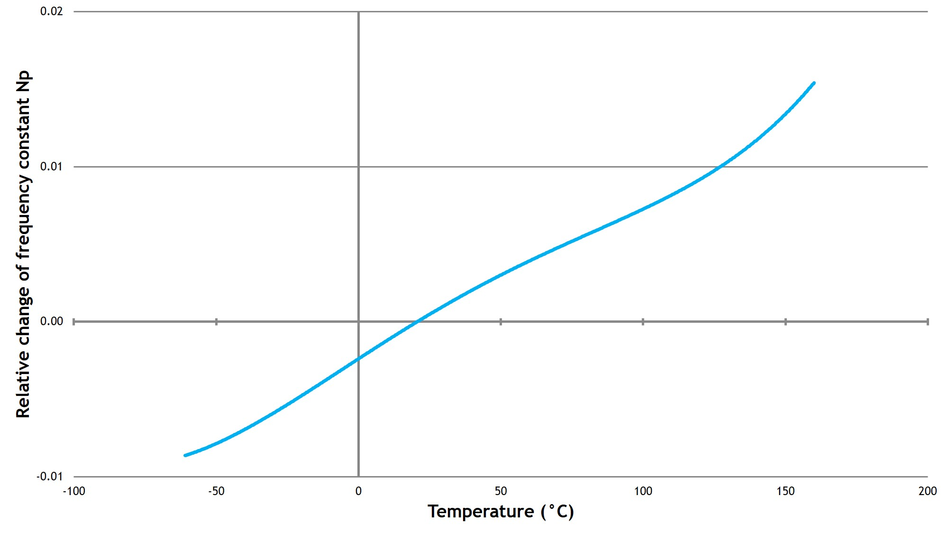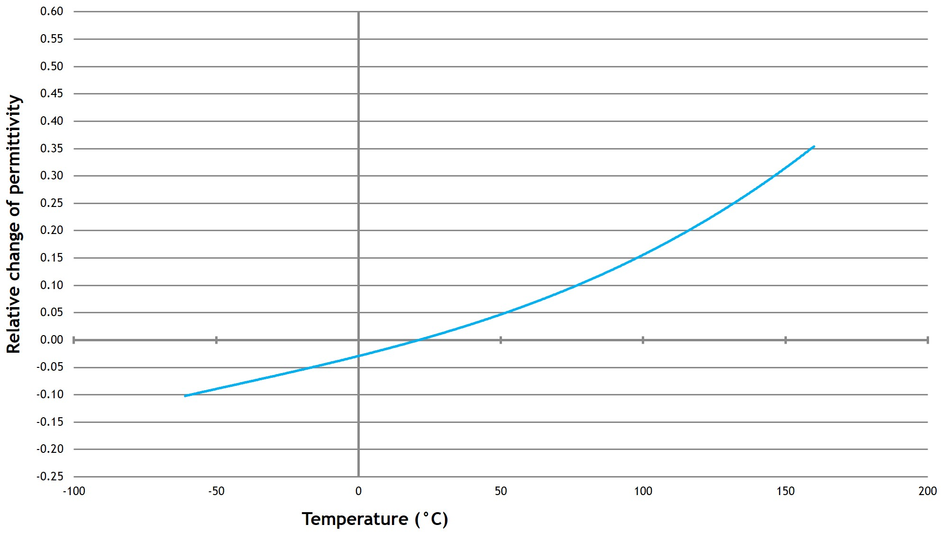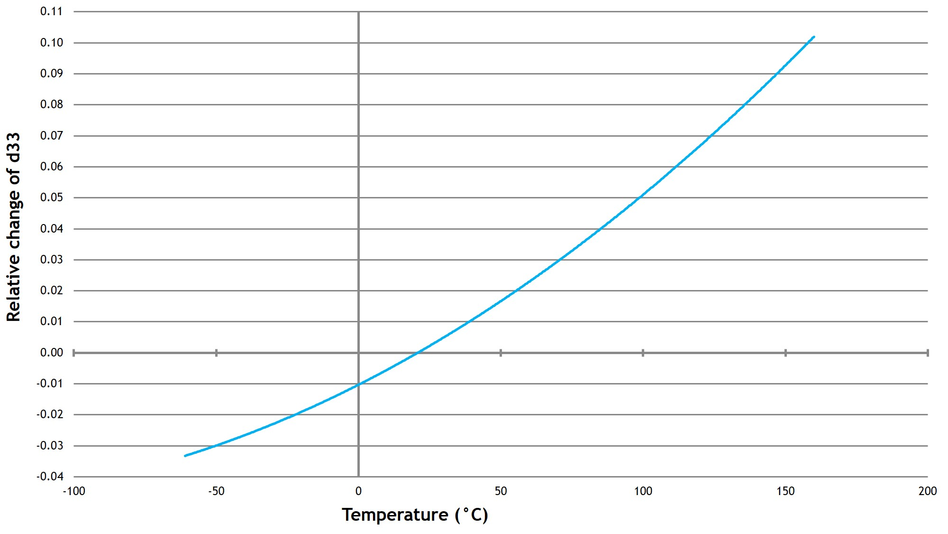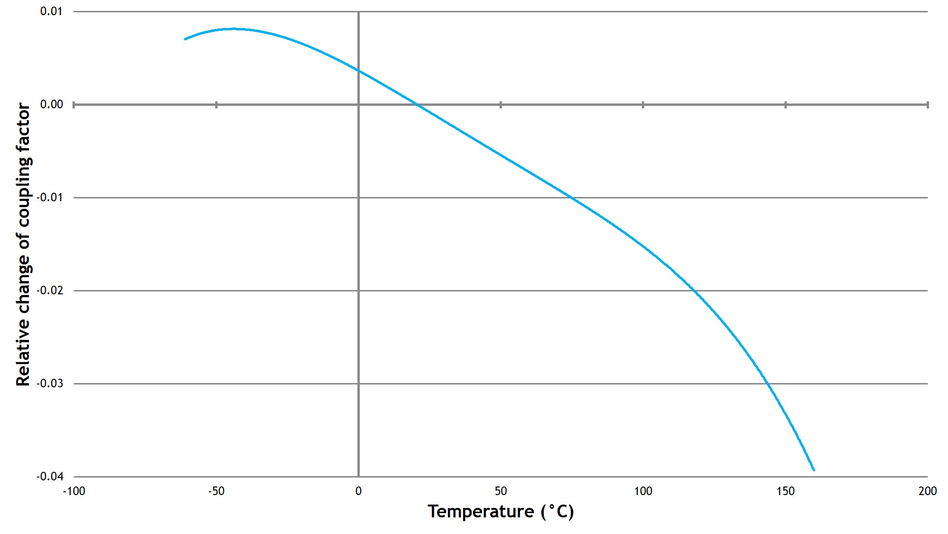 Temperature dependencies: NCE53 compared to NCE51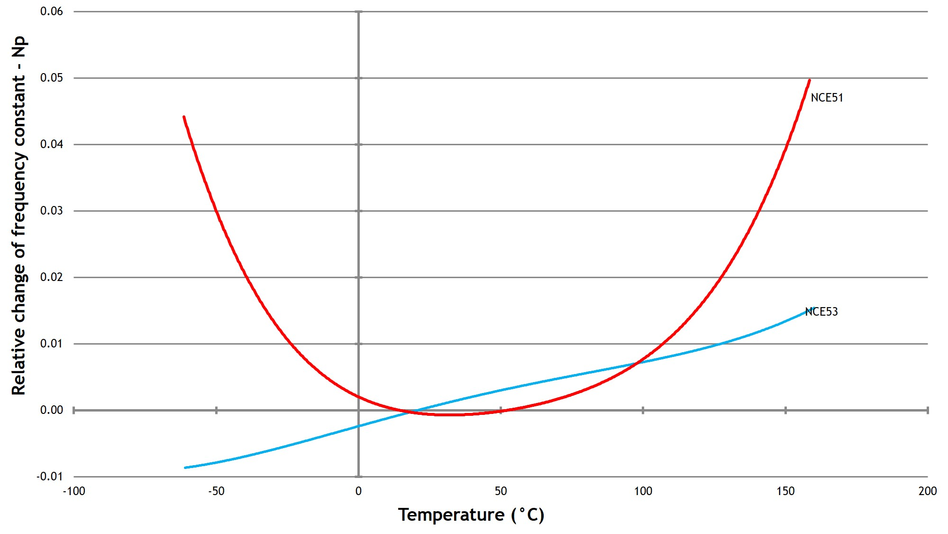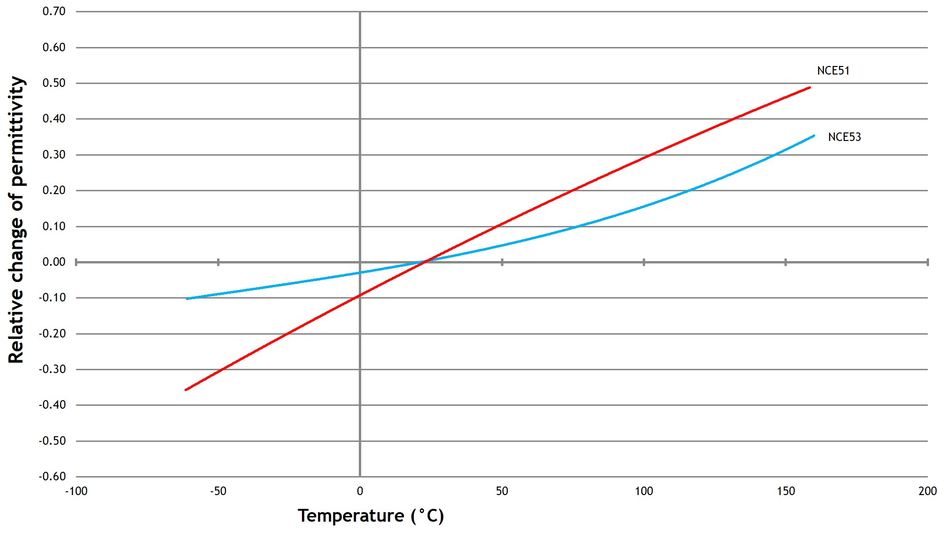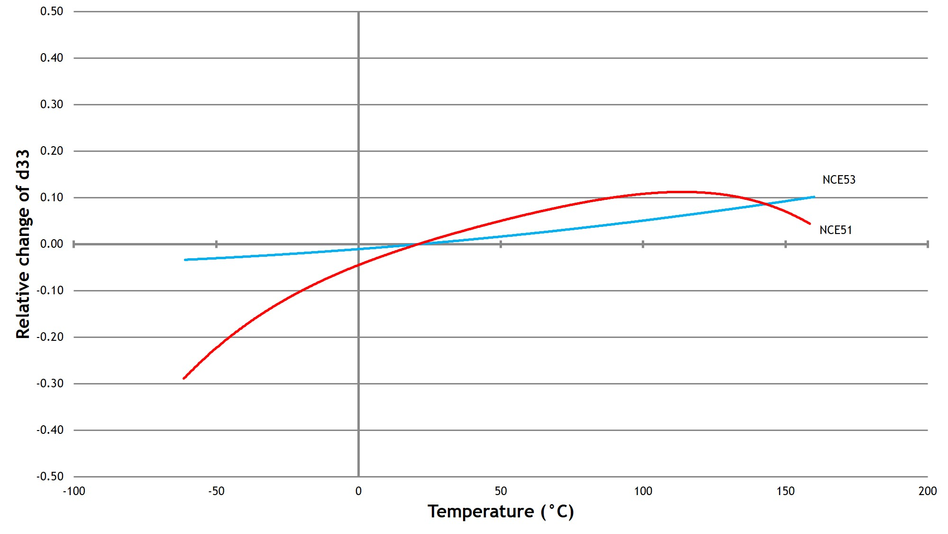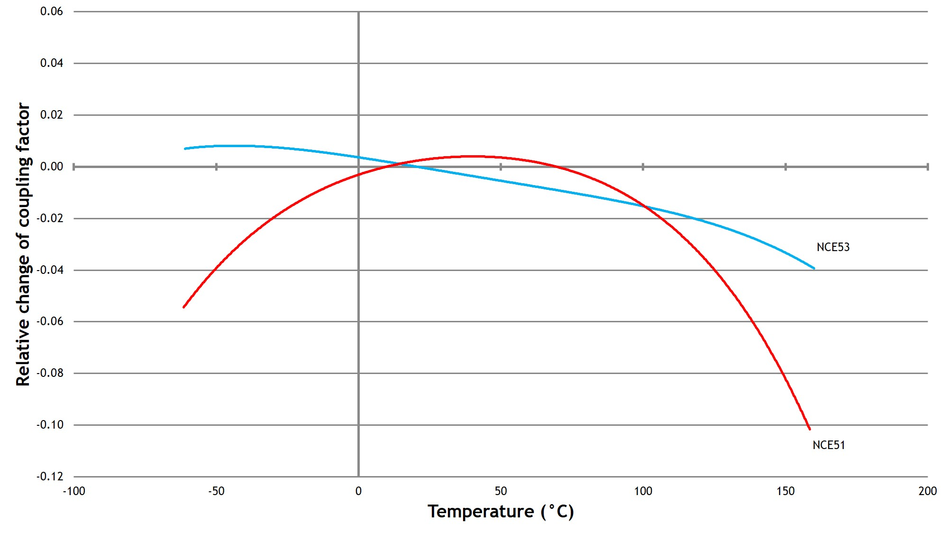 PDF version