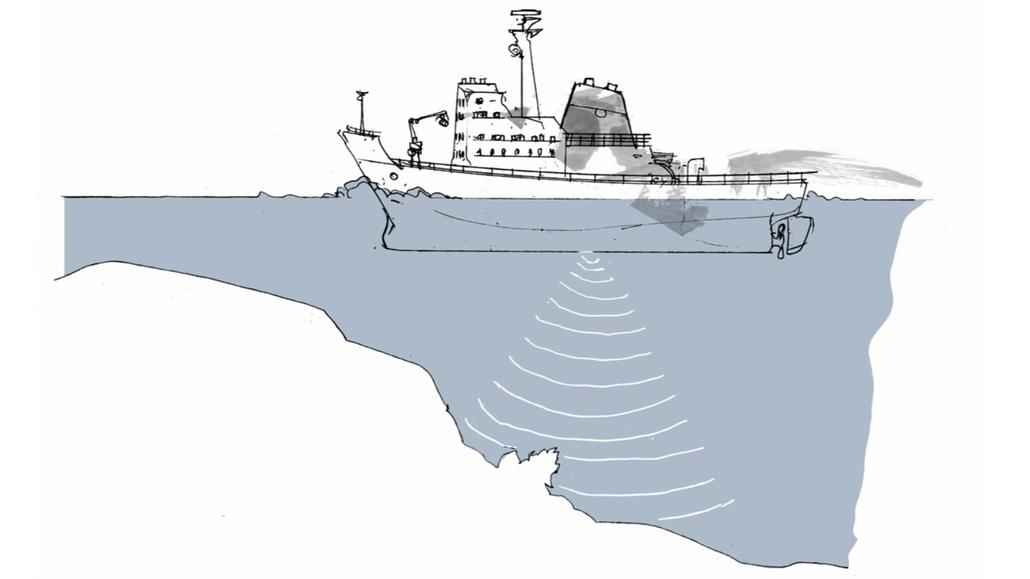 Fishfinders
How it works
Acoustic technology works especially well for fishfinders and other underwater applications since sound travels well underwater without big attenuation. The fishfinder is a sonar, which consists of a transducer that generates a sound wave or pulses of sound. The transducer also receives the waves reflected from the target. The sound waves of the fishfinder are send back mainly because of the fish's air-filled swim bladder. This returning echo is displayed on a screen. The same system equipped with both horizontally oriented and rotating sound beams allows the detection of shoals of fish and their distance from the ship by using the reflected sound.
Which piezo elements can be used for fishfinders?
Fishfinders are usually constructed with piezo components of various shapes and sizes depending on the application. Materials for simple sonars could be the hard type of piezoceramics (NCE40, NCE41, NCE80). They provide high power density and high sensitivity. However, for smart sonars working with high resolution, respectively with aperture synthesis, it would be better to use soft piezoelectric materials (NCE51, NCE53). The soft material has low mechanical Q and provides higher resolution. The multilayer piezo could be used effectively as a separate transmitter of waves. It reduces the necessity of high voltage driving. Compared to normal monolayer piezoceramic elements, the driving voltage could be reduced by increasing the number of layers in the multilayer element case.