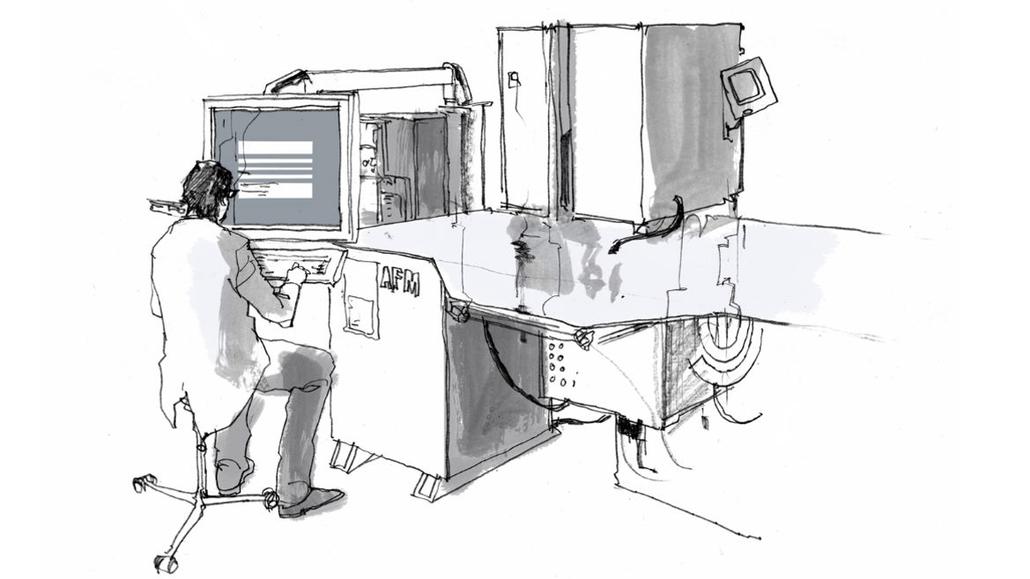 High frequency nanopositioning
How it works
High frequency nanopositioning employs piezoelectric elements or stacks with direct action. This means that the actuator is directly pushing the platform without any conversion or amplification mechanism, which would drag the first resonance down. The piezo actuator provides a few microns positioning range but with picometer resolution. Positioners usually include a sensor to achieve closed-loop control. Depending on the displacement range, resonance frequency can be of several kHz.
Figure showing the basic functionality of the actuator directly pushing the platform
Which piezo elements can be used for high frequency nanopositioning?
Multilayer actuators are preferred for their high strain and low operating voltage. Depending on the required travel range, positioners can include single actuators or stacks. Usually a soft-doped ceramic (NCE51) provides good results.
For example, a plate actuator stack such as NAC2012-H06 can be used. It provides 6µm of free displacement and an unloaded resonance of 200kHz (free-free). Taken into account the different boundary conditions and the mass of the platform, the first resonance in the application will be lower in the order of tens of kHz, enabling imaging in a few seconds.