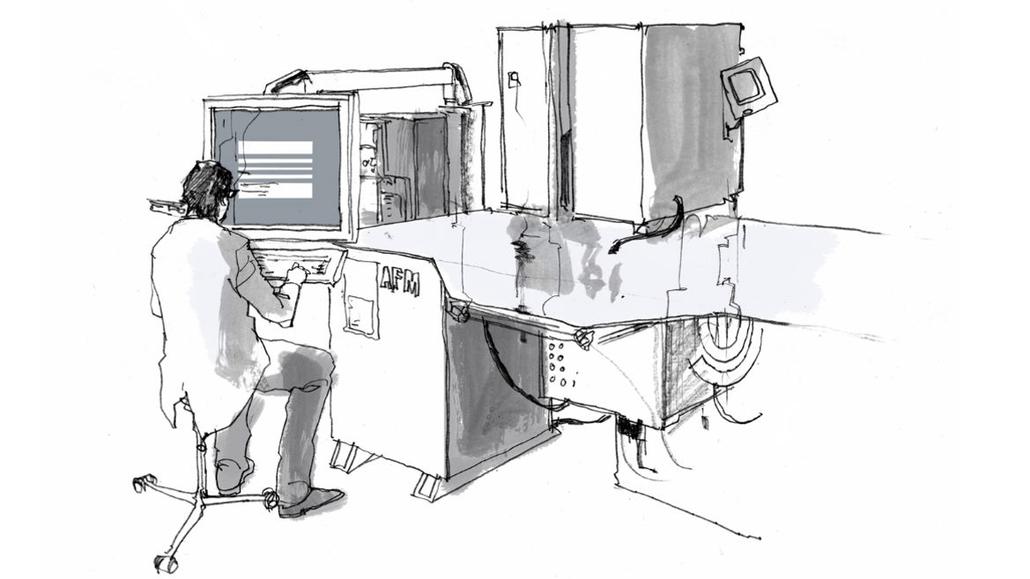 Low frequency nanopositioning
How it works
The flexure-guided table is fitted with piezo actuators with an amplification mechanism ensuring a larger motion range. Typical AFM applications require a scanning range of 20 to 100µm, which would imply a very high (>50mm) piezo stack with direct-action. With amplification, a smaller stack can be used, with the drawback of a lower resonance frequency. The movement of the piezo actuator can be amplified by a deformable shell or a lever structure. The platform is guided by hinges, so the movement is guided in the plane, even if the piezo is tilted. It is important that the piezo doesn't induce out-of-plane forces on the platform; this is ensured by for instance articulations, but this could also be realized by spherical end-plates.
Which piezo elements can be used for low frequency nanopositioning?
In order to achieve high stroke at low voltage, multilayer actuators built from a soft-doped ceramic (NCE51) are usually preferred. For example, a NAC2013-H20 with spherical end-plates provides 27µm of free displacement, which can be amplified to 100µm.