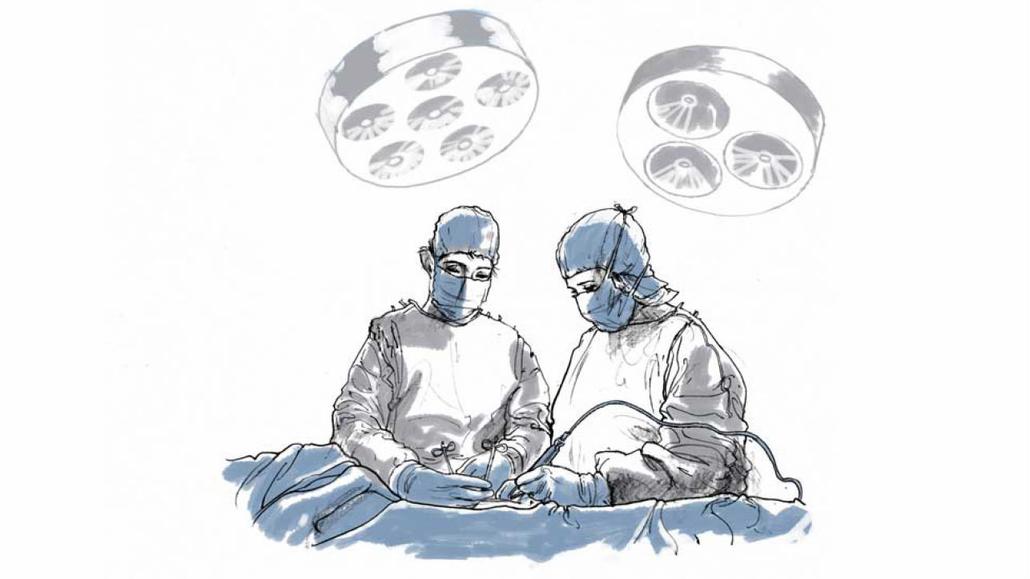 Ultrasonic surgery instruments
How it works
Ultrasonic instruments vibrate typically at 55 kHz, creating a wave of mechanical energy. This ultrasonic energy is transferred from a blade to tissue molecules, which begin to vibrate in response. The vibration improves the cutting and leads to a better coagulation of the tissue, thereby reducing bleeding. The reaction to the vibrations depends on the density of the objective (tissue, bone etc.) and the frequency of oscillation. As an example, bone reacts most to frequencies in the low ultrasonic range (20-25 kHz).
Which piezo elements can be used for ultrasonic surgical instruments?
Usually, monolayer piezo components are used in ultrasonic surgery tools. Transducers require medium power elements, for example small rings made of our hard doped material NCE41, which is designed for medium to high power devices. Noliac can provide piezoelectric components according to your specifications.
In some cases, these monolayer components can be replaced by multilayer components, which will allow a drastic reduction of the operating voltage while keeping the same performance and as such reduce the electrical safety requirement when operating in the human body. Multilayer components can be provided by Noliac according to your specifications.
Custom designed transducer
We have a long history of designing and developing customized transducers for ultrasonic surgery devices. Therefore, we know the typical challenges when designing this type of transducer. For instance, the importance of a proper resonance frequency for requested amplitude, the tuning of performance versus minimum losses of the device, to have minimal impedance in resonance, or how to avoid parasitic resonances in working range of frequencies.
Contact us for more information
If you are interested in more information about Noliac's piezo components or a customized transducer for your ultrasonic surgery device, please contact us using our Request for quote form or contact sales.