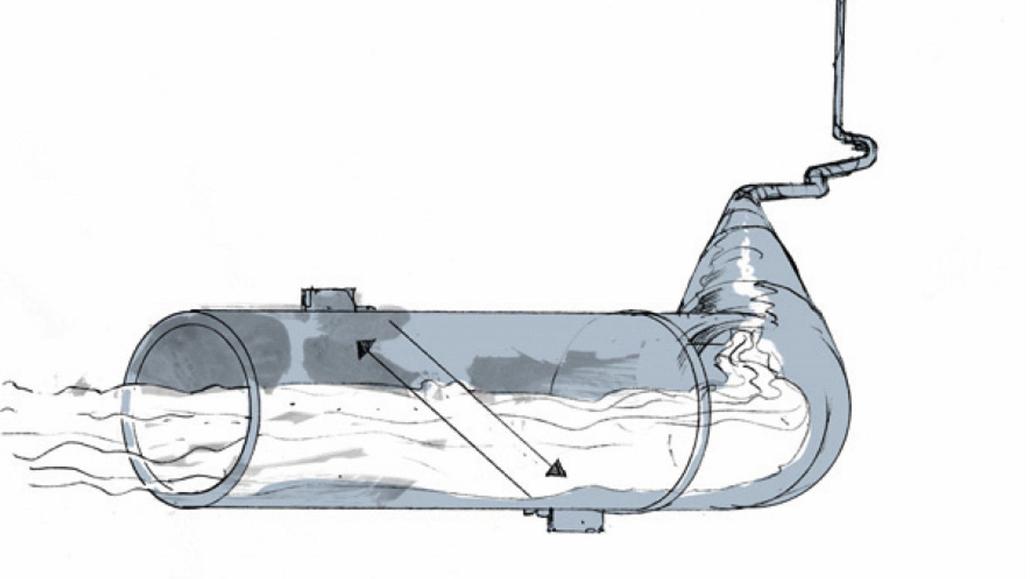 Flow meters
How it works
The piezo in the ultrasonic flow meter operates as a transducer to detect the flow through a pipe by using acoustic waves. Flow meter systems are often built with several beams in order to be less dependent on the profile of the flow in the pipe. The choice of the operating frequency depends on the application, usually lower frequency (100-200kHz) for gases and higher frequency (MHz range) for liquids. The piezo transducers generate ultrasonic waves, which are introduced into the liquid at an angle to the direction of flow. There are two main types of flow meters: the Doppler effect and the propagation time measuring.
The Doppler effect flow meters use only one piezo transducer both sending and receiving waves. When the wave is reflected by particles or bubbles in the fluid, its frequency is shifted due to the relative speed of the particle – this is the Doppler effect. The greater the flow speed of the liquid, the greater the frequency shift between the emitted and the reflected wave.
The propagation type measuring employs two piezo transducers operating as both transmitter and receiver arranged diagonally to the direction of flow. Emission of the wave burst in the flowing medium (liquid or gaseous) causing a superposition of sound propagation speed and flow speed. The flow speed is proportional to the reciprocal of the difference in the propagation times in the direction of the flow and in the opposite direction. The propagation type measuring method has the advantage that it is independent of the sound propagation speed and therefore also the medium. This makes it possible to measure different liquids or gases with the same settings.
Which piezo elements can be used for ultrasonic flow meters?
Flow meters are usually constructed with piezo transducers. These transducers are for example made using monolayer piezo discs using our hard doped piezoceramic material NCE40, operating at 200kHz.