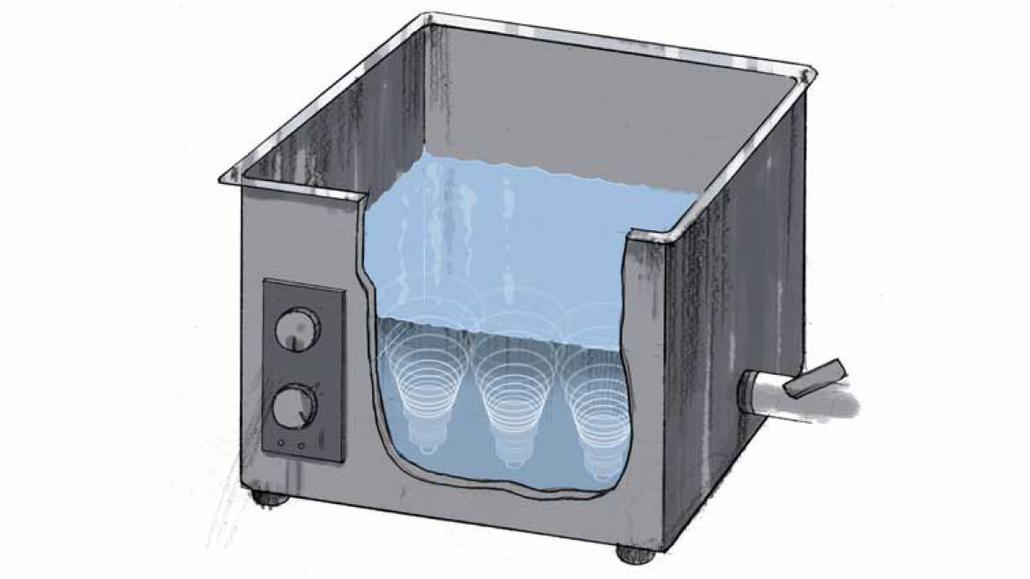 Ultrasonic cleaning
How it works
One or more piezo elements are attached on the outer surface of a water-filled container and generate ultrasonic waves in the bath. The ultrasonic waves imply large pressure differences in the liquid, provoking cavitation. In other words, the waves induce millions of very small bubbles in the liquid. This agitation, together with the addition of solvents, removes the soil from the surface of the object being cleaned.
Which piezo elements can be used for ultrasonic cleaning?
Ultrasonic cleaning devices are constructed with piezo monolayer components of different shapes and sizes. Typically, for a general purpose cleaning application, ring elements of our NCE40 material can be used, providing continuous power at operating frequencies in the range of 20-50kHz. Precision cleaning systems such as those used in the semiconductor industry tend to use smaller elements, thin disks or plates, operating at higher frequency (40-200kHz).