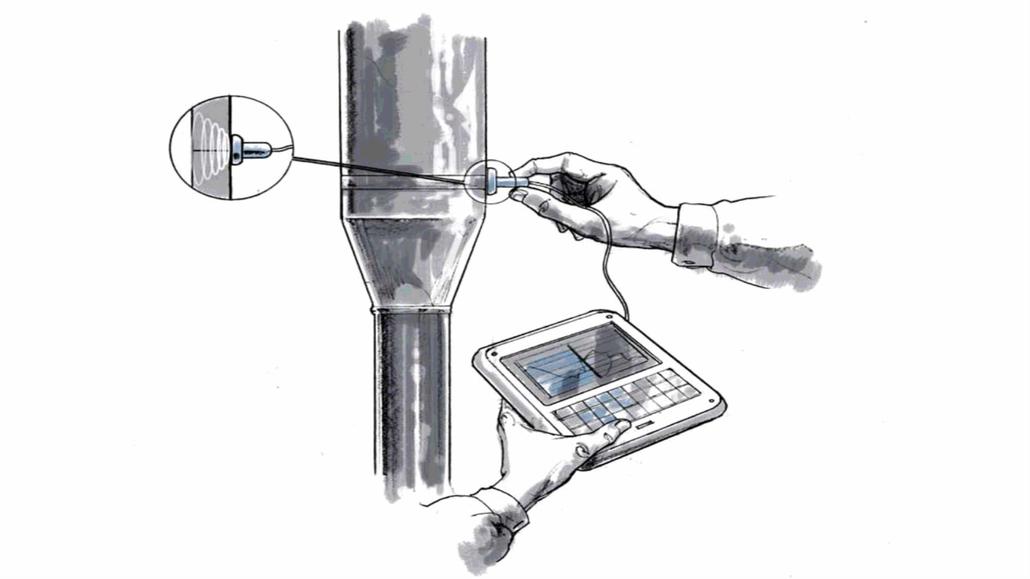 Ultrasonic non-destructive testing
How it works
The term non-destructive testing covers a wide selection of techniques. Ultrasonic non-destructive testing uses piezo transducers and employs the same principle as you find in sonar systems. When the high frequency sound wave or pulses of sound radiating from the transducer hits a material with a different acoustic impedance (density and acoustic velocity), the reflected sound is then sensed by the same transducer and used as a basis for determining the presence and severity of a defect.
Which piezo elements can be used for ultrasonic non-destructive testing?
Non-destructive testing applications are typically constructed with monolayer piezo transducers. Ultrasonic transducers for NDT applications can be thin discs or plates of our NCE40 material, operating at very high frequency (MHz range) in order to generate very short pulses for a good depth resolution.