16 December 2016
Annual ISO 9001:2008 audit completed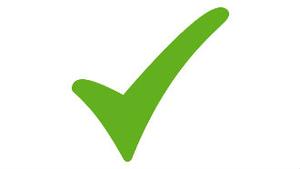 Credit for improvements on the production processes
DNV GL was satisfied with Noliac's management system, which complies with the requirements of the standard. At the same time, numerous improvements were emphasized at the audit. Morten Gleie, Quality Responsible at Noliac in Denmark, explains:
- The auditor pointed out that we have initiated several improvements of the production processes since the last audit. The production has also been upscaled, and the improvements on the processes has led to a substantial improvement of the yield. The auditor also noted that we have a good and thorough internal audit and management evaluation.
Working towards changing to ISO 9001:2015
The old ISO 9001:2008 certification is being replaced by ISO 9001:2015, and Noliac is currently working on the change to the new version. Morten Gleie explains the benefits of the new version:- One of the main features of the new ISO certification standard is that the management system supports the company strategy in a much clearer way. Thereby, the management system will be a vital instrument for implementing our strategy. Noliac's change to ISO 9001:2015 will be made no later than September 15, 2018.
More information about quality at Noliac
You can find more information about Noliac's ISO certification in all production facilities, REACH, RoHS, ATEX and handling of conflict materials in the Quality section on www.noliac.com.