13 December 2016
Book a meeting with Noliac at SPIE Photonics West 2017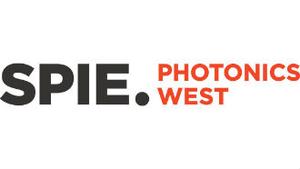 Piezo partner for the photonics industry
Noliac has a long history of close cooperation with a long range of companies working in the photonics industry. John Klausen, Managing Director of Noliac North America, will visit SPIE Photonics West and explains:
- Photonics West is a huge event where the entire photonics industry is assembled. Therefore, it is the perfect venue for us to be updated on new products and trends in the industry. At the same time, this is a good opportunity to meet with many of our existing and potential customers. Here, we can sit down and start looking at how we can help you find the best piezo solution for your next photonics project.
Book a meeting
If you want to arrange a meeting at SPIE Photonics West to hear more of Noliac's products or to discuss a piezo solution for your next application, please contact John Klausen directly. John will be available for meetings on January 31 and February 1:
John Klausen
Email:jk@noliac.com
Read more about SPIE Photonics West
SPIE Photonics West is the world's largest multidisciplinary event for photonics with more than 20,000 visitors and more than 1,300 exhibitors. The event is held in the Moscone Center that has more than 400,000 square feet of exhibition space.