17 March 2016
Free product webinar about Noliac's amplified piezo actuator, April 5. Sign up now!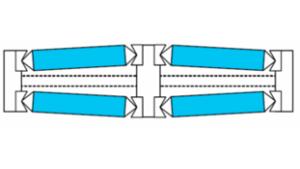 High stroke and frequency, compact design and low weight
Noliac's new generation of the amplified actuator is available in three different sizes. It features high stroke and frequency, compact design and low weight. At the webinar, we will also cover the possible applications as well as the performance range and possibilities for customization.
1.5 hours free piezo webinar
Noliac's webinars are held by two experienced engineers from Noliac giving you a thorough knowledge of the amplified piezo actuator. The webinar is live, and with a chat function, you can pose questions to the presenters along the way.
Book your seat now!
There is a limit of 25 participants for each webinar, so sign up now!
The webinar takes place on April 5. When you sign up, you can chose your preferred time for the webinar: 11 am, 3 pm or 6 pm (Copenhagen time). The final time for the webinar will be the time, which most participants have chosen. You will receive a link approximately 1 week before the webinar takes place with all the practical information including the final time for the webinar.
Webinars and tutorials about piezo technology
The purpose of our piezo webinars and tutorials is to get you closer to the world of piezo. We provide insight ranging from the basics of piezoelectricity and different types of piezo actuators to complex piezo motors.