24 March 2017
Free webinar on Noliac's custom design April 5. Sign up now!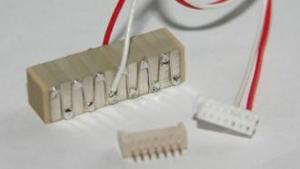 Custom products matching your requirements
Custom design ensures an easy integration of the piezo product to your specific application. Noliac is an expert in custom designed piezo solutions, whether you need a light customization such as a customized inspection or wires, or if you need a more complex customization such as customized voltage or material. The webinar "Custom design" describes the wide range of possibilities and the advantages provided by the customizations.
1.5 hours free piezo webinar
Noliac's webinars are held by two experienced engineers from Noliac giving you a thorough knowledge of Noliac's products and possible custom design solutions. The webinar is live, and with a chat function, you can ask questions to the presenters along the way.
Book your seat now!
There is a limit of 25 participants for each webinar, so sign up now!
The webinar takes place on April 5 at 3 pm Copenhagen time. You will receive a link approximately 1 week before the webinar takes place with all the practical information for the webinar.
Sign up for the webinar on Sensors and transducers May 3!
Following the webinar "Custom design", Noliac offers the webinar "Sensors and transducers" May 3. Here you will get an introduction to the different types of piezo sensors and transducers offered by Noliac as well as application examples.