23 February 2016
Free webinar on quasi-static actuators March 8. Sign up now!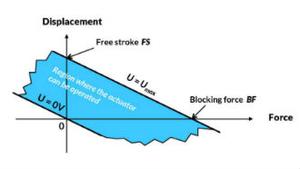 How to design the optimal piezo-based application
This webinar introduces the different actuator principles and gives an insight in quasi-static actuation. Finally, the key parameters to design the optimal piezo-based application will be explained, and the webinar includes an example showing how to select the right actuator using these parameters.
1.5 hours free piezo webinar
Noliac's webinars are held by two experienced engineers from Noliac giving you a thorough knowledge of the basics of piezo actuators. The webinar is live, and with a chat function, you can pose questions to the presenters along the way.
Book your seat now!
There is a limit of 25 participants for each webinar, so sign up now!
The webinar takes place on March 8. When you sign up, you can chose your preferred time for the webinar: 11 am, 3 pm or 6 pm (Copenhagen time). The final time for the webinar will be the time most participants have chosen. You will receive a link approximately 1 week before the webinar takes place with all the practical information including the final time for the webinar.
Sign up for the webinar on Dynamic actuators!
Noliac offers two piezo actuator webinars: "Quasi-static actuators" and "Dynamic actuators". Remember to sign up for the piezo webinar Dynamic actuators April 12.