18 June 2015
Hear Noliac at IWPMA 2015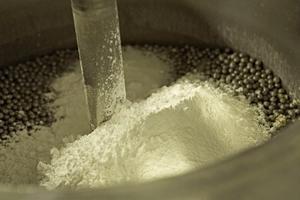 Designing for high temperature environments
An increasing number of piezoelectric actuators are used in applications in demanding environments, such as in the field of aerospace. However, the data on the behavior of piezoceramic materials is often incomplete and cannot be used by design engineers. The presentation by Charles Mangeot will focus on drawing a complete set of parameters for designers to use when selecting a piezoelectric actuator, in particular for applications at elevated temperature (up to 200°C). Charles Mangeot explains:
- Noliac is handling an increased number of requests about applications in high temperature environments. For the design process, it is important to characterize relevant material properties according to the temperature in question. My presentation will present some of our latest characterization results and describe the temperature dependencies of soft-doped and hard-doped piezoceramic material to highlight the differences between these two types of materials.
The presentation will be held on 30th June. Noliac R&D engineer Raimundas Lucinskis will attend the IWPMA as well.
Contact
You can arrange a meeting at the conference with our two R&D engineers by contacting either Charles Mangeot (cm@noliac.com) or Raimundas Lucinskis (rlu@noliac.com)
IWPMA 2015
International Workshop on Piezoelectric Materials and Applications in Actuators (IWPMA) is an annual conference that brings together researchers, leading international specialists and industries working on piezoelectric materials, ultrasonic technologies and dynamics of the systems.
IWPMA provides an opportunity for scientists and industry to disseminate results of their research and development and to facilitate co-operation in piezoelectric applications and materials.