31 October 2016
Learn about the dynamic behaviour of piezo actuators at our free webinar November 8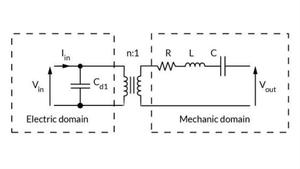 Understanding dynamic behaviour
Dynamics play an important role in many applications and have to be taken into account in the design process. The webinar introduces the Mason model used to model, analyze and estimate the behaviour of the dynamic system. The webinar also describes what limits the performance of the piezoelectric actuator in the application. In particular, the aspects of heat dissipation are introduced.
1 hour free piezo webinar
Noliac's webinars are held by experienced engineers from Noliac giving you a thorough introduction to dynamic actuators. The webinar is live, and with the chat function you can ask questions to the presenters during the webinar.
Book your seat now!
There is a limit of 25 participants for each webinar, so sign up now!
The webinar takes place November 8 at 3 pm CET. You will receive a link with all the practical information approximately 1 week before the webinar takes place.
Webinars and tutorials about piezo technology
The purpose of our piezo webinars and tutorials is to get you closer to the world of piezo. We provide insight from the basics of piezoelectricity, piezo components and different types of piezo actuators to complex piezo motors.