01 June 2016
Meet Noliac at Optatec in Frankfurt, Germany, June 8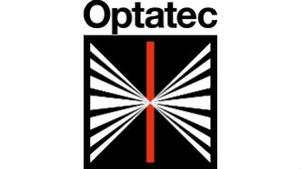 Your piezo partner for the optics industry
Noliac is an experienced piezo partner for companies working with optical technology. Ondrej Soudek, Sales Engineer at Noliac, explains why Noliac is visiting Optatec:
- At Optatec, you find all the relevant companies in the optical industry. Since Noliac is a piezo partner for the optical industry, we want to attend the trade fair to be updated on new products and technological developments. We look forward to meeting existing customers, and talking to potential piezo customers as well.
Book a meeting
If you want to discuss piezo solutions for your optical application, Ondrej Soudek will be available for meetings at Optatec, June 8. Please contact Ondrej directly to book your meeting:
More about Optatec
Optatec is an international trade fair for optical technologies, components and systems. 570 exhibitors from 31 countries will display products and technologies from the field of industrial optics at Optatec 2016.