10 September 2015
Meet Noliac at the International Engineering Fair (MSV) September 15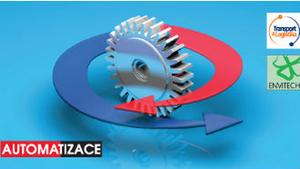 Talking piezo solutions
Noliac is your piezo partner, and we are experts at finding piezo solutions to your specific application. Noliac will attend the International Engineering Fair in Brno, Czech Republic, to meet existing and future customers and discuss new piezo based projects. Ondrej Soudek, Sales Engineer, will represent Noliac at the fair. Ondrej Soudek explains why Noliac is attending the fair:
- We are always interested in talking about piezo solutions and the International Engineering Fair is a good forum to do so. Here, we can meet companies from a wide selection of sectors, where the advantages of piezo can be applied. We are looking forward to talking to companies working for instance with test & measurement, health care, industrial equipment and laser systems.
If you want to arrange a meeting with Ondrej Soudek, contact him on: oso@noliac.com
Have a look at our examples of applications in different industries
The International Engineering Fair (MSV)
The fair is the leading industrial trade fair in Central Europe with more than 1500 exhibitors and 75000 visitors from 59 countries worldwide. The fair takes place September 14-18 2015.