11 November 2016
Noliac is visiting Compamed and Medica in Düsseldorf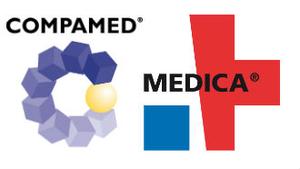 Your piezo partner for the health care industry
The health care industry is one of Noliac's focus areas, and Noliac has been working with piezo based health care applications for many years. Ondrej Soudek, Sales Engineer at Noliac A/S, will visit Compamed and Medica and he explains:
- Noliac has extensive experiences as a supplier of custom designed piezo components for health care applications. We provide high quality piezo components with a high level of reliability. Compamed and Medica combined are the perfect forums to talk about piezo solutions with companies in the health care industry. At the same time, we look forward to use Compamed and Medica for inspiration and networking opportunities.
Book a meeting
If you want to book a meeting with Noliac at Compamed or Medica, please contact Ondrej Soudek directly.
About Compamed
Compamed is the leading exhibition for the medical suppliers' industry. Compamed 2016 offers 779 exhibitors and the exhibition is expected to attract more than 18,000 visitors exhibitors.
About Medica

MEDICA is the world's largest medical trade fair with more than 5000 exhibitors and more than 100,000 visitors.