03 March 2016
Noliac will attend European Flow Measurement Workshop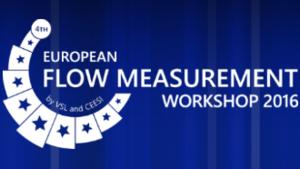 Your piezo partner for ultrasonic flow measurement
Noliac's high quality piezo components are used by manufacturers of ultrasonic flow measurement applications worldwide. Bjørn Andersen, CEO and Founder of Noliac, explains why he will represent Noliac at the European Flow Measurement Workshop:
- We want to be more than just a supplier of piezo components. Noliac aims at being the preferred piezo partner for manufacturers of ultrasonic flow meters. We provide customized piezo components and transducers, and we offer value-adding knowledge on the design of the ultrasonic flow measuring applications. To be able to offer the best possible service to our customers, we keep ourselves updated on the discussions and findings at relevant workshops and conferences. Therefore, I look forward to participating at the European Flow Measurement Workshop, which offers an impressive program with many interesting presentations.
Book a meeting now
If you want to discuss piezo solutions for your flow measurement application, Bjørn Andersen will be available for meetings at the European Flow Measurement Workshop March 29-31. Please contact Bjørn directly to book your meeting:
More about the European Flow Measurement Workshop
The European Flow Measurement Workshop is a leading workshop in its field. Here, the major manufacturers and technical universities have a unique forum to discuss the current challenges, possibilities and improvements in the field of flow measurement.