01 December 2017
Noliac will exhibit at Oceanology International 2018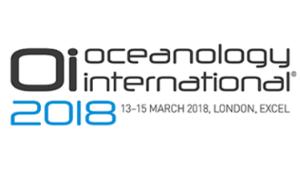 High expectations for 2018
Noliac exhibited at Oceanology International London in both 2014 and 2016, and returns for the third time in 2018. Cedric Goueffon, Sales Manager, explains the expectations for 2018:
- The two previous exhibitions were very successful for us with many customers visiting our booth, so naturally, our expectations are high for this exhibition as well. During 2017, we were acquired by CTS Corporation, so we return to Oceanology International with an even stronger product portfolio than before. We look forward to welcoming existing and potential customers to our booth to talk about piezo solutions for your next applications.
Bulk and single crystal components and plug-and-play transducers
Noliac has a long history of working with companies from the marine science and ocean technology industries. We supply high quality bulk and single crystal components with a market leading range of dimensions. All components are custom designed according to customer requirements. We also offer a full-service solution with piezoelectric transducers, where we manage the product development from prototype to serial production.
Book a meeting at our stand A50
Cedric Goueffon, Sales Manager, and John Klausen, Area Sales Manager will attend the exhibition.
If you want to talk about a piezo solution for your application, please contact Cedric Goueffon directly to arrange a meeting:
More information about Oceanology International 2018
Oceanology International arranges exhibitions in USA, China and Europe. The exhibition in London is the largest with more than 8,000 international ocean technology and marine science professionals.
Any questions?
If you have any questions about our any of our products, please contact us using our Request for Quote form or contact sales.