27 January 2016
Product webinar: Non-magnetic piezo motor, February 23. Sign up now!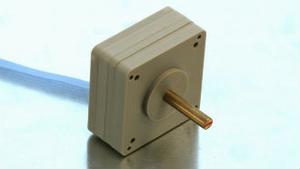 Introduction with room for questions
At the product webinar February 23, we will introduce the new non-magnetic piezo motor, PAD7344. The webinar will introduce the basic working principle of the motor and show examples of applications that will benefit from the non-magnetic piezo motor. We will also talk about the advantages and highlights, go through the performance of the motor and describe the custom design possibilities. You can ask questions to the presenters using a chat function during the webinar. The product webinar is free and lasts 1 hour. There is only room for 25 participants – so hurry signing up!
Sign up for the non-magnetic piezo motor webinar, February 23
Non-magnetic piezo motor for low-power applications
The new piezo motor does not require power when holding a position and it has been successfully tested for non-magnetism in a 3T MRI scanner. The general design of the motor has been improved, resulting in a more compact solution. These are just some of the features that make it unique and very suitable for medical applications.
Non-magnetic, tested in 3T MRI at 20 cm from the center of the bore
Open-loop positioning possible
Continuous speed range (from 0 rpm)
High dynamics
Speed independent of load
High resolution, no backlash
No power when holding position
Doesn't rely on friction
Wider temperature range than other piezo solutions
Low profile
Mechanical interface compatible with standard NEMA size 17