Contract research
Noliac is an experienced partner for customized contract research and development of piezo solutions.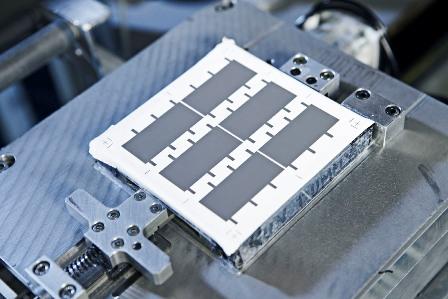 Based on our broad piezo technology expertise and flexible manufacturing processes, Noliac can design a wide range of components and plug-and-play systems with various piezo materials, performances, electrode configurations, sizes and shapes to be implemented in your application.
Experienced partners for piezo research
Since its foundation, Noliac has been significantly involved with contract research related to piezo technology. We are experienced partners for piezo research ranging from small feasibility projects to large long term R&D contracts.
Examples of contract research
Feasibility studies, determination of technical and commercial feasibility of customers ideas and applications involving piezo technology.
Prototype projects, design, development and manufacture of piezo components and systems meeting specific customer requirements.
Larger long term R&D contracts with comprehensive and thorough survey, design development, prototype manufacturing, testing/analysing and reporting.
European Framework projects. Noliac Group is involved with EU framework projects both as partner and coordinator for research contracts with a budget up to 10M Euro.
The market leading expertise of Noliac is available to our clients for small as well as large challenges. We use the synergies between our group companies and external partners to secure leading edge technology for our customers in these fields:
Piezo materials science
Piezo product development and design
Piezo manufacturing expertise
Piezo application know-how
Project management
Contact us for further information
If you have questions or want to know more about Noliac as a contract research partner, please contact us using our Request for Quote form or contact sales.
A piezo partner -
what do we mean by that

We give you a competitive advantage by using our extensive knowledge to customize and optimize your piezo products. Thus, we will be your long-term piezo partner. Send your request today.
Request for quote