08 January 2016
Noliac is exhibiting at Oceanology International, March 15-17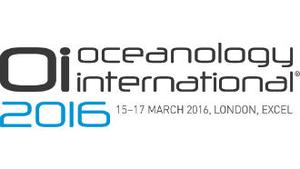 Oceanology is the place to be
Sonar systems and other underwater applications are key markets for Noliac, and therefore Noliac has decided to exhibit at Oceanology again. Guillaume Cadiou, Area Sales Manager at Noliac, explains:
- Oceanology International is a major exhibition for marine science and ocean technology. All key players in the industry will be present, so it is the perfect venue for us to exhibit our products. We will show examples of our latest tubes, plates and customized piezo wedges, all suited for underwater applications. With more than 8000 professionals visiting the exhibition, we look forward to talk with both existing and potential customers.
Find Noliac in booth A402
Guillaume Cadiou and Cedric Goueffon, Global Sales Manager at Noliac, will attend the exhibition.
Book your meeting now!
If you want to talk about a piezo solution for your application, please contact Guillaume Cadiou or Cedric Goueffon directly to arrange a meeting.
More about Oceanology International
More than 8000 professionals from 82 countries will be attending Oceanology International 2016.