31 March 2015
Welcome to Noliac's new website!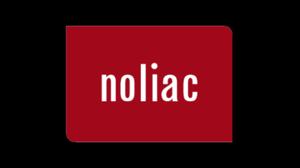 A clear structure
The goal of the redesigned website was to make it easier to access the information you need. Whether you look for information about our products, tutorials, news etc., it should always be easy to find.
Therefore, the new website has a clear structure, where information is easy to access. The structure makes the navigation on the website more intuitive, giving the user a much better experience.
Applications for your inspiration
We have added a new menu item called Applications. Here you will find examples of different types of applications that can benefit from the use of piezo. The examples are listed in the most common industries, where piezo is used. Each application is described and has a short introduction to the functionality and which piezo product can be used in the specific application.
A flexible website for all situations
We want our customers to have full access to our website no matter where and when. Therefore, the new website is adapted to be viewed on desktops, laptops, tablets and mobile phones as well. This gives our users the ultimate freedom using our website regardless of choice of platform. Since we work with a complex product, there is a lot of information on the website, and we would therefore not recommend the sole use of mobile phones.
Bear with us
We are aware of the inconvenience of getting to know a new website, but we are certain that in time you will appreciate our efforts. Launching a new website will almost inevitably lead to dead or wrong links, but we hope you will bear with us in this initial phase. Much of the information from the old website has been edited and is used in the present website, but some information was left out. If you come across faults or if there are information, you cannot find, please let us know using this e-mail: