Noliac develop and produce high quality piezo components with market leading dimensions and reliability. All piezo components are custom designed to match specific requirements. Since we custom design all piezo components, we offer them in small quantities as well as volume production.
Noliac piezo components are monolayer products, and we offer them in the shapes ring, tube, disc and plate. We can custom design our piezo components to almost any shape you may require - even the shape of a horse shoe.
Short delivery time has high priority at Noliac, and we always keep a large stock of non-standard items on stock to be shipped within short notice. Contact us and hear when we can deliver your piezo components.
The most common shapes of Noliac's piezo components are shown below.
We currently offer these customization possibilities for components
Customized solution?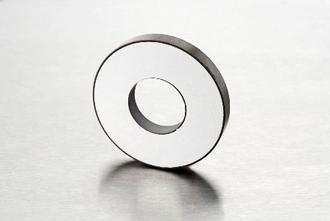 A different size, shape or a specific electrode pattern?
Noliac offers a broad variety of possibilities to customize your piezo product.
A piezo partner -
what do we mean by that

We give you a competitive advantage by using our extensive knowledge to customize and optimize your piezo products. Thus, we will be your long-term piezo partner. Send your request today.
Request for quote
Search
tool
Max operating voltage / V
Min estimated blocking force / N
Length or outer diameter / mm
Width or inner diameter / mm
Product category
Choose here...
Plate actuators
Plate stacks
Ring actuators
Ring stacks
Plate benders
Ring benders
Shear plate actuators
Shear stacks
2D actuators
High temperature stacks
Damage tolerant stacks
Material
Choose here...
NCE51
NCE51F
NCE46
NCE57
NCE40
NCE41
NCE55
NCE56
NCE59
NCE81
0,00
AA
Material
Type
0.00