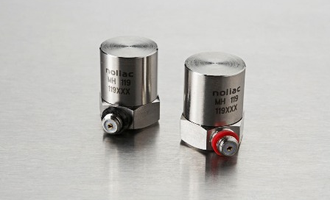 Sensors
Piezoelectric sensors convert mechanical movements, such as force, acceleration or pressure, into electric signals. A piezo sensor features low sensitivity to temperature and magnetic field fluctuations, low transverse sensitivity, high resonance frequency and high stability. Piezo sensors can be used for a long range of piezo-based applications.
Advantages of piezo sensors
Applications using piezo sensors
Product example: Bone microphone
Product example: Accelerometer
Advantages of piezo sensors
Advantages of piezo sensors
Reliable, robust and compact
Low energy consumption
Active signal producing component — no powering needed
Extremely high temperature range
Linearity over four decades
Time stable and long lasting
High frequencies
Bidirectional electromechanical conversion
Applications using piezo sensors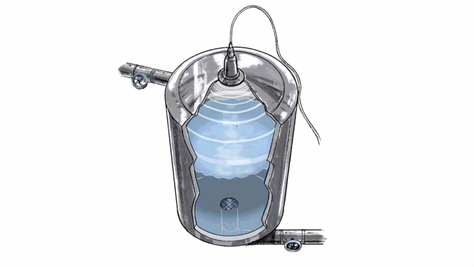 Where can you use your piezo sensor?
Vibration and shock measurement
Pressure and force measurement
Flow and distance measurement
Sound and noise measurement
Level measurement
Product example: Bone microphone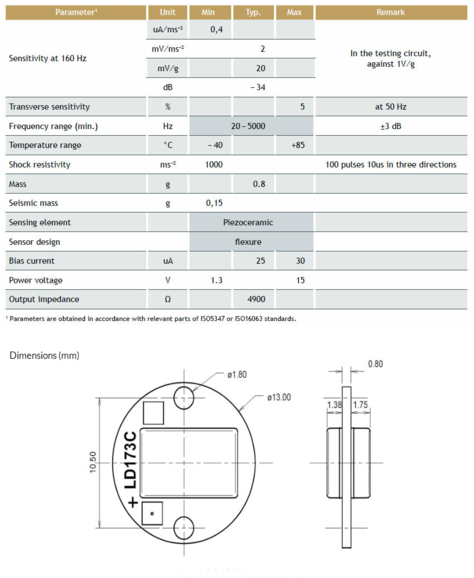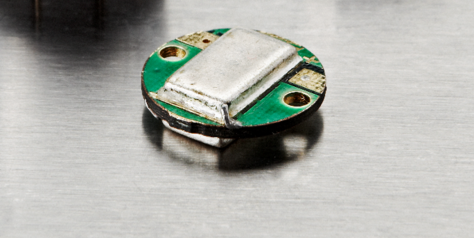 The bone microphone is used for communication purposes in noisy environments. The bone microphones are used by fire brigades, police and other law enforcement forces for communication purposes. We offer our bone microphone as a standard product.
Communication insensitive to surrounding noise
Noliac's bone microphone measure vibration of the skull instead of sound from mouth and are therefore insensitive to noise in the surroundings. The piezoelectric transducer is designed to measure acoustically invoked vibrations in a communication frequency band of audible spectrum.
Product example: Accelerometer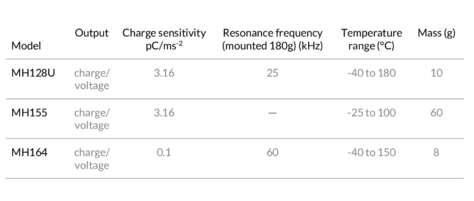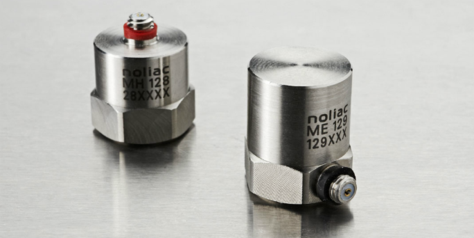 Noliac's piezoelectric accelerometers are intended for general use in systems for vibration measurements and machine condition monitoring.
Features
Low sensitivity to temperature
Low sensitivity to magnetic field fluctuations
Low transverse sensitivity
High resonance frequency
High stability
Standard or customized solution
The parameters shown in the table are for examples of our standard accelerometers. However, we offer to custom design your accelerometer to match your specific requirements. For more information, please contact us using our Request for Quote form or contact sales.

PDF version