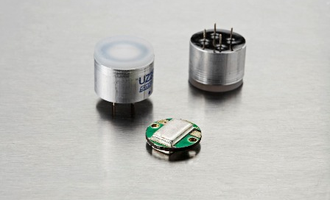 Product development from prototype to production
We offer a full-service solution, where we conduct feasibility studies, simulation and proof of concept as well as developing prototypes of your sensor. When the product is ready for production and assembly, we can provide volume and serial production based on our quality system ISO 9001.
Capabilities
Customization of all types of piezoelectric devices
We can custom design all types of piezoelectric devices if the design is feasible in terms of specifications. Here are some common types of piezoelectric devices we offer to customize:
Vibration sensors
Shock sensors
Piezoelectric microphones
Actuators
Implantable microphones
Bone vibrators
Force sensors
Pressure sensors
Piezo sensor capabilities
These are the capabilities we can apply to develop your sensor:
Feasibility studies, simulation, proof of concept etc.
Development of prototypes
From prototype to production
Serial manufacturing and assembly
Contact us and let us find the right solution
If you have any questions or want more information about our customized piezoelectric sensor products, please use our Request for Quote form or contact sales.

PDF version