26 April 2017
Sensor+Test 2017 in Nürnberg, Germany, May 30-31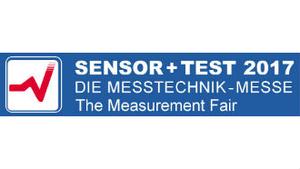 All major companies in one place
The test and measurement industry is one of Noliac's main focus industries. Ondrej Soudek, Area Sales Manager at Noliac A/S, explains what he expects from his visit to the fair:
- Sensor+Test is the most important fair for the test and measurement industry in Europe. All major companies in this industry will be presenting their latest products. Therefore, we want to go there to be updated on any new developments and hear about expectations for future developments. Also, we want to present our capabilities and discuss solutions for new piezo-based applications for measuring, testing or monitoring.
Book a meeting
If you want to arrange a meeting with Noliac at the exhibition, please contact Ondrej Soudek. Ondrej Soudek will be available for meetings on May 30-31:
More about Sensor+Test
SENSOR+TEST is the leading forum for sensors, measuring and testing technologies worldwide. In 2016, the fair had 586 exhibitors from 32 nations, which presented the entire spectrum of measuring and testing system expertise from sensors to computers.
Contact us for more information
If you want to know more about Noliac's products for test and measurement equipment, please contact us using our Request for Quote form or contact sales.